"Winery" warehouses approved by council
(updated )
Councillors voted by 9-4 on Tuesday to grant planning permission for the 11,900 sqm Chapel Down "winery" at Highland Court Farm, despite objections from Natural England, CPRE Kent, Kent Downs AONB and local interest groups.
Before the committee discussed the application, it heard from four speakers supporting it, including bosses of Chapel Down and Defined Wine.
Only Kent Downs AONB were able to speak against as the planning committee wouldn't allow more than one "group", despite, in CARE's view, the rules being highly ambiguous on this point. Therefore Natural England and CPRE Kent, who wished to participate and had already submitted written objections, could not.
Whether and to what extent this may have influenced the outcome will remain unknown. But all three groups also said the full level of their objection and concern was not reflected in the planning report.
Over 25 minutes, committee chair Cllr Pat Edwards (Labour, Barton), led a debate where nine of the other 12 councillors present spoke, with council planning and legal staff answering their questions.
Listen to the introduction, speakers, debate and vote
An unedited clip from Canterbury City Council's official recording
Canterbury Guildhall, Tue 25 July 2023
See bottom of page for a full timeline of speakers.
At time of writing, the council had not yet released minutes confirming how each councillor voted.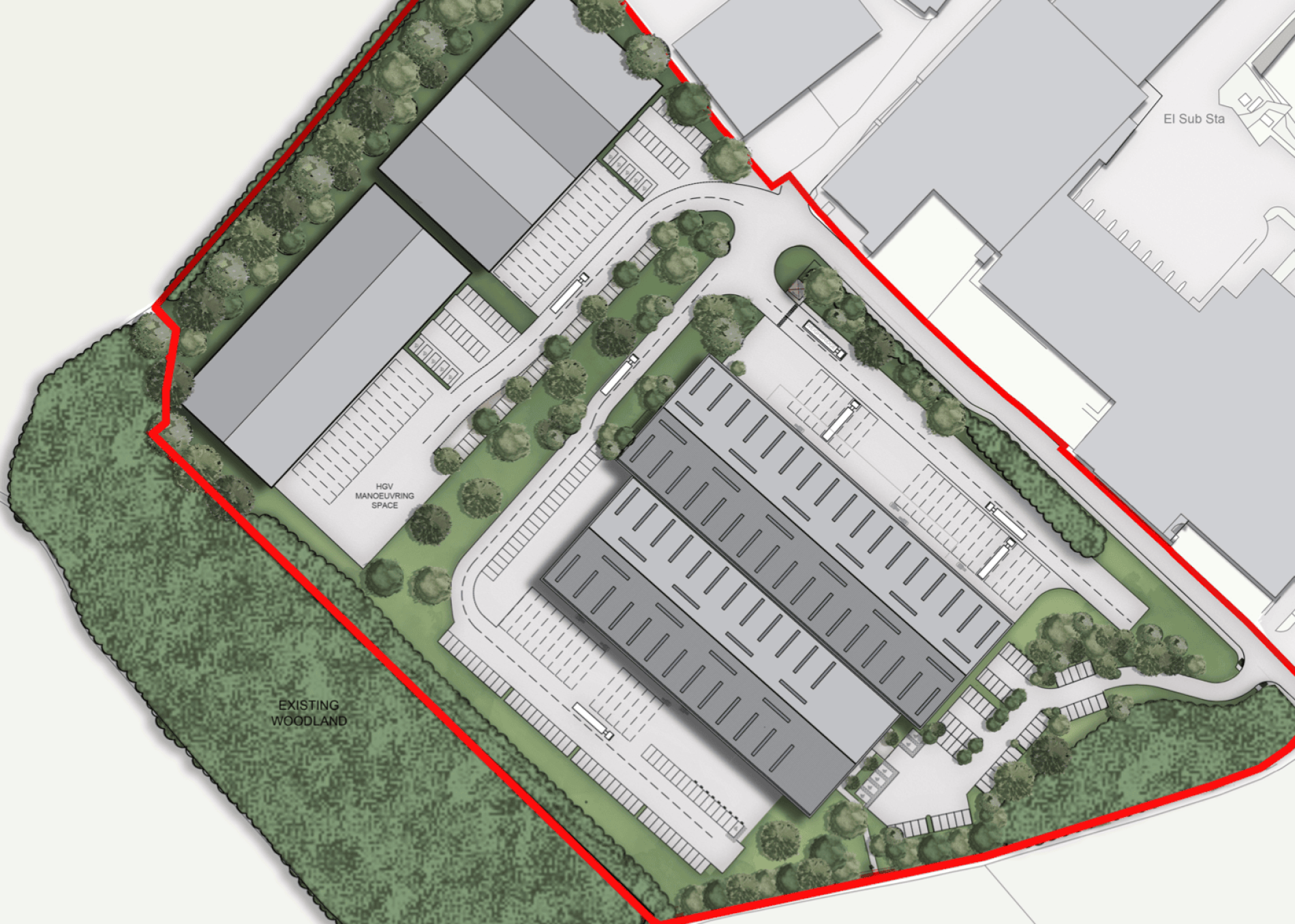 Summary of public/expert speakers
Andrew Carter (CEO, Chapel Down Wines, since late 2021). Mr Carter said he aimed to double the business size by 2026, with 1,000 acres of vineyard by May 2024. Chapel Down's Tenterden's capacity is 2.5 million bottles annually, they say they need a purpose built facility to reach their aim of 6m bottles by 2032 and an eventual peak capacity of 9m. The winery would bring fermentation, bottling, storage and distribution under one roof. Chapel Down will plan vines between Chilham and Wye in 2024. Mr Carter said "land on the Highland Court site" had been identified as highly suitable for viticulture [however this is not in the planning application for the factory and warehouses]. Grapes and bottles arrive at the Port of Dover, which required a winery well connected by road and close to the vineyards. Businesses like Defined Wine were important to growing the wider UK wine industry, to support smaller vineyards who could not afford to invest in their own machinery. He spoke of Canterbury becoming the "wine capital of England", and about growing local employment, but did not discuss the environmental aspects of the scheme.
Henry Sugden (founder, Defined Wine) Mr Sugden explained how he setup his business four years ago at Canterbury Business Park because of the easy road access and the proximity to the chalk ridge of the North Downs. Defined Wine is a white-label, "contract winery": it does not have its own vineyards or wine brands, but makes over 700,000 bottles a year for its growers. He described viticulture as the fastest growing agriculture sector. Defined Wine has eight customers vineyards in Pett Bottom, Bekesbourne and Bishopsbourne, with more planned in Chilham, Chartham and Mount Ephraim. Mr Sugden said he'd had no complaints about traffic, noise or light and was in regular contact with Bridge Parish Council.
His business has grown from five to 24, mainly local, staff, plus temporary harvest workers. He pointed out his grower customers also employed their own staff, and compared a staff ratio of one person per 1,000 acres for arable farming to one per 25 acres for a vineyard. While he didn't "know anyone who pays to visit a potato field, lots of people pay to visit vineyards and taste the wines", he said. "Visitors will come down to the local vineyards, they'll stay potentially in Canterbury and they'll eat in local pubs and restaurants." He concluded by saying if his business was unable to supply services to vineyards, it would likely mean multiple planning applications for buildings elsewhere. The proposed site was smaller than the existing industrial buildings, and he described it as "well screened".
[In defence of potatoes: they may not be a tourist attraction, but people do still eat a lot of them, including in pubs and restaurants; a recent report in Farmer's Weekly valued the UK potato industry at £4 billion. Kent Crisps are also based at Highland Court - they use British Red-Tractor-Certified potatoes and have won a number of awards.]
Tom Berry (owner of S.C.Berry Ltd & Brenley Wine Ltd) Mr Berry is a fifth-generation fruit, hops, cereal and livestock farmer at Brenley Corner. He said fruit, hop and cereal farming had proved unprofitable in recent years; they pivoted to wine in 2012 when they planted their first vineyards; he believes grapes are the future of his family farm business. More staff have been taken on in recent years. The business supplies grapes to Chapel Down and other vineyards. Mr Berry said a well-located production facility would reduce HGV journeys on minor roads. His new wine brand, Brenley Wine, was only possible thanks to the services of Defined Wine.
Katie Miller (Planning Manager, Kent Downs AONB Unit). The AONB works in partnership with the city council and responds to consultations from the council on applications affecting the AONB. Ms Miller said she was also speaking on behalf of Natural England. She said it was unusual for both organisations to address the council; they consider the application raises matters of national significance. She recapped the substantial size of the large warehouse (100x120m) plus 40 lorry spaces, 150 car parking spaces and two further warehouses. This constitutes "major development with the AONB", she said. Planning policy sets a high bar for approval - such applications should be refused unless there are exceptional circumstances and it is in the public interest. The AONB unit does not consider the proposal meets this test. Ms Miller cited a Planning Inspectorate decision the previous day to deny an appeal (by different applicants) for a winery in Cuxton.
Notwithstanding significant contribution to the economy of over £100m and the creation of over 1,000 jobs, the Cuxton winery did not represent national considerations in support of the scheme, and the expansion of the wine industry was deemed neither a national or local priority reflected in planning policy; the benefits could be delivered by development outside of the AONB.
Ms Miller said the same considerations applied here; there was "no sufficient functional need" for facilities to be located at Highland Court, in the AONB. She said the countryside was undeveloped and was not a degraded or brownfield site: "the scale and industrial form development would be extremely damaging to the AONB and the harm is not capable of being mitigated".
She disputed the assertion in the council officers' report that harm would be limited and the development would be screened by landscaping:
"This misses the point: landscapes are experienced locally, and policy is clear that it's landscape character as well as scenic beauty that's protected. It is also inappropriate to justify harm on the basis of the existing adjacent industrial estate."
Ms Miller said courts had held that decision makers should give considerable weight to the views of statutory consultees such as Natural England. There were no "cogent or compelling reasons" to depart from those views. She said the "full level of objection and concern" from Natural England, Historic England and the AONB unit "were not fully reflected in the report before committee."
"The principle of such a harmful development that raises issues of national significance and makes it potentially open to further challenge would be more properly determined through the emergency local plan process", she concluded.
Katie Inglis (Associate Director, Iceni, planning consultants, on behalf of the applicants: Highland Court, Chapel Down and Defined Wine) Ms Inglis reiterated Mr Carter's vision, saying the proposal was about placing Canterbury at the centre of the country's viticulture industry. She used the word "contained" several times when describing the application. The business park was an existing rural industrial estate, home to existing food and drink related operators, she said. "It is already major development in the AONB." She described the expansion as "logical and contained", alongside existing large scale warehouses less than 200 metres from an "under-capacity" A2 junction. She described the site as "contained and largely screened from long scale views".
Regarding development within the AONB, Ms Inglis said there was no definition of what "exceptional circumstances" were and that it was a matter of judgement. The development "would bring millions of pounds and provide hundreds of jobs". Tonight's decision was about "allowing a local winemaker who supports the district's vineyards to expand and prosper. It is about allowing the UK's leading wine brand setting up its production here in Canterbury and it is about helping the district thrive by cementing it's brand as the future capital of the wine region." There were clear differences to the Medway decision: "a different scale, a different scheme and a different location."
Summary of the councillors' debate
Cllr Ian Stockley (Conservative, Beltinge), began by asking why the previous decision to approve planning permission had been quashed, saying it was the first time in his memory this had happened. The council's legal advisor said it had happened before, and the council had to look carefully at any legal challenge and weigh up whether there was a reasonable chance of success in the High Court. (In this case the council accepted the challenge and brought the application back to the committee.)
Cllr Tom Mellish (Labour, Heron) asked about the scope of the application. Simon Thomas, Head of Planning, said the application was submitted as an Environmental Impact Assessment Application, where the applicant submits an environmental statement with additional information.
Beginning the actual discussion, Cllr Paul Prentice (Labour, Barton) said the Garden of England needed wine tourism as a new industry to support old Kent industries that had "died", and the district should make a clear statement in support. He said he gave weight to "scenic beauty" and the environment, particularly historic. Mr Prentice said he wanted the scheme's aesthetics to be considered further, but supported the application because 400 jobs was "substantial". He said he might have had misgivings on some transport elements, but he was content they were being properly considered.
Cllr Dan Smith (Liberal Democrat, Blean Forest) asked for clarity on the size of the site, which he'd visited.
[the "Site Location and Description" in the planning report begins by referring to a 6.7 hectare site, yet the title of the application states 11,900 sqm (which is 1.19 hectares), and the "masterplan" of the warehouses and parking clearly is clearly not 6.7 hectares. This is not the only development planned for Highland Court though.]
Speaking later in the debate, Mr Smith asked if councillors would be equally happy if it were an area of ancient woodland being lost rather than an area of outstanding natural beauty? He thought the proposal was better dealt with in the Local Plan. He said he had "absolutely no issues" with growing grapes on the site, but: "Put big warehouses and hardstanding there? Not so much." He thought that "could be done elsewhere and we need a coherent strategy." Multiple businesses in places such as Faversham and Ashford would be involved in moving products to this centre and it shouldn't be in an AONB. "Once lost, the land is gone."
Cllr David Thomas (Conservative, Heron) said he supported the application. He began by acknowledging the volume of housebuilding in the district, and said it was "nice for a site to come forward with employment". The location adjacent to the A2 was "one of the best". He said the council "doesn't always look at [biodiversity] when we're building houses on farmland" and suggested that weakened the argument in this case. The application was "moving things forward". We "want" and "need" employment in the district, he argued. He was concerned if businesses weren't supported they would move somewhere else.
Cllr Keith Bothwell (Green Party, Swalecliffe) declared he had no objections to vineyards and wine-making in Kent ("the more the merrier"). His concerns were solely on the siting of buildings; he wasn't convinced there were the "exceptional circumstances" for major development within an AONB. He questioned the applicant's 20% biodiversity net gain when "80% or perhaps more of the existing field would become either building or tarmac". He acknowledged the benefit of new jobs, and described the buildings as "of lacklustre quality at best" on a site with little internal landscaping. There appeared to be "scant merit in the proposal apart from the employment generated", he said.
Cllr Ian Stockley (Conservative, Beltinge) referred to the height of the buildings - he questioned the assertion these were "in keeping with the surroundings". He was concerned if screening the site with trees would work: tall UK native trees of 5m average height would be inadequate for a 10m high building and would lose their leaves in winter. He said he was supportive of the application, and supported wine production and tourism in the area, given climate change. He said he would like more detail on potential environmental measures on the "huge roof spaces", such as rainwater harvesting and solar panels. He said he had reservations about the location; it was "unfortunate it happens to be where it is, anywhere else would be great".
The chair, Ms Edwards, asked the planning officer to summarise the applicants' energy and sustainability statement, which included solar panels, air source heat pumps and electric vehicle charging points.
Cllr Elizabeth Carr-Ellis (Labour, St Stephens) was unequivocal in her support. She spoke about her visits to French and Italian vineyards, experiences she described as "amazing". She presumed the "terroir" (how a region's climate, soils and aspect affect the taste of wine) was an important factor in growing the vines and siting the factory, and said she considered this justified the "exceptional circumstances" test, though she did not elaborate on how the placement of the warehouses might affect the quality of grapes grown elsewhere. Ms Carr-Ellis considered the employment and economic benefits "a no brainer" - she saw many tourists on her European visits, she said, and her nephew already sold Kentish varieties at his Newcastle wine bar.
Cllr Peter Old (Liberal Democrat, Chestfield) said he, like Cllr Bothwell, considered it simultaneously possible "to support the planting and growing of vines, but at the same time remain concerned about the industrial development associated with it". He emphasised the reference in the National Planning Policy Framework (p 176) to giving "great weight" to "conserving and enhancing landscape beauty in AONBs which have the highest status of protection in relation to this issues". He mentioned how some grapes would be imported for processing, so didn't understand why they could be exported to a site that wasn't in such a sensitive site.
Cllr Robert Jones (Conservative, Herne and Broomfield) said it was a "difficult" decision: did the business and employment benefits outweigh the harm? He cited the council's decision to make a biodiversity emergency declaration - he encouraged the developers to try and achieve more than a 20% net gain they had committed too. He said he was supportive of the application, but that he was conscious that when we build over land "we're not getting it back". He said the benefits were important, but he also hoped the council "would fight really hard" to reduce the level of environmental impact.
In the moments before the vote, the chair asked the planning officer to explain more about the applicants' search for other suitable sites. Ms Harrison said the main problem with other sites was they were often a lot smaller or built in smaller units. She said the applicant had looked at 89 sites across seven districts in total, from Dover to Maidstone.
An electronic vote was conducted and the result was 9-4 in favour.
CARE has also invited our local councillor to comment on the decision.
Public Response
As we mentioned in our previous report, the council received multiple responses in the week following the publication of the agenda. The night before the meeting, the council planning officer's addendum cited 10 additional responses from wine grower customers of Defined Wine, a further letter of support and ten against (including a response from CPRE Kent.)
CARE has totalled up the responses published on the CCC planning website between 17 and 27 July, discounted duplicate or follow up emails, and found:
Nine responses from supporting farmers and vineyards, plus a further supporter citing DTI policy

Two Parish Councils either objecting (Adisham) or asking for more time (Bekesbourne/Patrixbourne). In a short email in February, Bridge Parish Council did not object, only requesting a stipulation that business park traffic did not use the village.

Four objections from other groups - CPRE Kent, Barham Downs Action Group, CARE and WOAW (Watch over Adisham's Woods)

20 objections from individuals, some of them also local farmers (in the interests of transparency, four individual objectors are involved with CARE)

A response from KCC Archaeology
Wildlife issues were barely mentioned during the Guildhall debate, but did feature in many of the objections, with comments on bats (surveys identified at least six species) and rare orchids. Also prevalent were concerns over local traffic, lighting, alterations to public rights of way and the effects on cyclists and horse riders, the permanent loss of arable farmland and the impact on grade 2 listed Highland Park.
Before the meeting, local newspaper the Kentish Gazette reported on the decision to "quash" the original planning approval and the article was open to comments - to date there have been 28, including replies, from 17 people (only one with a full, real name).
Like many newspaper discussion forums, Kent Online's comments system has a small, loyal audience, but one that does not lend itself to nuanced debate. The green/red thumbs up/down voting system frequently causes animosity and polarisation. Comments sit in isolation without engagement from journalists, with frequent criticism of the newspaper's choice of stories, sometimes justified, often not. There is also a disconnect between comments on Kent Online and the letters pages of the printed paper, where full names are printed (and location or occupation used to be).
The majority of commenters were in favour of the "winery", with a few expressing a desire to protect the AONB. However most writers appeared unfamiliar with the details of the development, perceiving it as a picturesque vineyard rather than an industrial site. Many saw it as inevitable the land would be sold for more housing were the winery turned down.
The Gazette have reported on this development several times. For illustration, they have used front and side elevations of buildings (from the planning application), an overhead satellite image showing the site boundary but not the buildings, and latterly, a photography of a Chapel Down vineyard in Tenterden.
Imagery can heavily influence the perception of a development as the reader is required to imagine how the finished site might look, both its buildings and landscaping. It can be difficult to find pictures that are both accurate and relatively neutral.
In our coverage, we've used photos of the existing warehouses at Highland Court (shot with a telephoto lens), plus the overhead site masterplan which shows the warehouse layout, the location of the loading/parking bays and landscaping, and the site entrance. You can see more by searching for application CA/22/02055 on the council's planning website.
Read the council documents and some of the responses
Speaking at planning meetings: are council rules clear and sensible?
The wording of Canterbury City Council's rules for speaking at planning committee (the version published on the council's website) states:
The number of speakers for each planning application is limited to three in favour and three against plus one of each of the following:

a representative of the parish council, Whitstable Society, or Herne Bay and District Residents Association (depending on where the proposed development is planned)

a representative of an advisory, amenity group or resident association, whose terms of reference have a direct interest in the proposal (speaking for a proposal)

a representative of an advisory, amenity group or resident association, whose terms of reference have a direct interest in the proposal (speaking against a proposal)

the applicant or agent (but not both) who will have the opportunity to speak last
(There is also a rule limiting total number of speakers - supporters and opposers combined - to ten, and one concerning which district councillors may speak.)
The wording "three in favour and three against" does not set out any restrictions on who those three can be. The word used is speakers, not individuals or people. Speaker is the most generic term possible, and one that doesn't imply you may not speak on behalf of a group, association or organisation.
The text also uses the phrase "plus one each of the following", not "which may include"; suggesting extra speakers, not restrictions on the composition of the original three.
The motivation for a limit of one advisory group is unclear, given there is an additional overall limit of ten speakers per application. It would seem many applications could benefit from councillors hearing from more than one expert group (either supporting or objecting).
Each council planning officer's written report does include a summary of all the groups that were consulted or responded voluntarily, but it also includes a summary of the responses received from the public, and the public are still allowed to speak at meetings, and the case officer still talks about his or her report in person. So why then restrict recognised organisations?
The rules say "speaking opportunities are allocated on a first come, first served basis". It could be argued that with only one organisation allowed, this is "risky" and open to chance. Perhaps the committee members would benefit from flexibility to choose which organisation(s) they hear from - e.g. if they, or the officers advising them, consider it more useful to listen to a group that applied later but whose area of expertise they consider more relevant. They might also wish to hear from more than one organisation.
When trying to reduce the number of planning decisions that are appealed, it would seem a council would have a stronger defence if it allowed "too many" speakers than if there were "too few".
Finally, it's unclear if committee members are informed prior to meetings of anyone who wished to speak but was turned down - this might allow them to re-read evidence they weren't otherwise going to hear.
How other local councils compare
CARE checked the policies of every Kent local authority we could. Each has their own rules and there is no requirement to allow public speaking at planning meetings at all.
What does the Local Government Association say?
The LGA - the national membership body for local authorities - provides councils with "best practice" guidance on all parts of the planning process. The section on public speaking is very brief and only addresses the time limit and if committee members can ask questions:
Public speaking at Planning Committees is now a normal practice.  However, councils vary in how they allow the public to speak at Committee.  Sometimes the Committee will allow Members to ask questions of the speakers and at other Committees speakers are simply allowed to speak for a set time (normally 3 - 5 minutes) and then cannot take any further part in the debate.  Whichever option is chosen by the Committee it is important that this is clear and transparent.
and from their Probity in Planning document:
Whether to allow public speaking at a planning committee or not is up to each local authority. Most local planning authorities do allow it and some authorities film and broadcast committee meetings. As a result, public confidence is generally enhanced and direct lobbying may be reduced. The disadvantage is that it can make the meetings longer and sometimes harder to manage.

Where public speaking is allowed, clear protocols should be established about who is allowed to speak, including provisions for applicants, supporters, ward councillors, parish councils and third party objectors.

In the interests of equity, the time allowed for presentations for and against the development should be the same, and those speaking should be asked to direct their presentation to reinforcing or amplifying representations already made to the local planning authority in writing.
Conclusions
Canterbury City Council's speaking arrangements are more generous than many Kent LPAs, and its guidance better than some. But the phrasing leaves room for ambiguity, frustrating those trying to engage with the democratic process, and increasing the workload for officers who explain and enforce it.
Speaking protocol alone doesn't determine how planning decisions are made, but it's reasonable to believe it has some effect.
The council could also be more forthcoming on to what extend speaking slots are at the committee's discretion, and it should explain why more than one "statutory consultee" is not allowed to speak if the overall limit of debate speakers is not exceeded.
Councillors receive written reports and recommendations from their planning officers before meetings. They have access to all the written representations. However they cannot reasonably be expected to read, absorb and retain everything.
Public speaking can, as the LGA acknowledges, enhance public confidence and reduce direct lobbying. For many people, it is also the first time or only time they directly engage with their council.
Yet the LGA has seemingly failed to provide detailed practical advice of its own, meaning right now, there is a patchwork of different rules depending on where you live. Questionable interpretation of imprecise policies can prevent an individual or organisation from being heard at all, whether they're a supporter or objector.
The quantity and quality of advice for potential public speakers also varies considerably from council to council. In some cases, there is no advice.
Finally, with almost all local authorities we looked at, the reasons for these policies are not explained.
Until this improves, it is hard to see how an increasingly essential part of the planning process won't remain a postcode lottery.
Listen to the introduction, speakers, debate and vote
An unedited clip from Canterbury City Council's official recording
Canterbury Guildhall, Tue 25 July 2023
See below for a full timeline of speakers.
Timeline of recording
00'00"

Introduction by Planning Committee chair Cllr Pat Edwards (Labour, Barton)

00'24"

CCC Planning officer Jessica Harrison

07'41"

Andrew Carter, CEO Chapel Down Wines

11'07"

Henry Sugden, Defined Wine founder

14'58"

Tom Berry, S.C. Berry Ltd and Brenley Wine Ltd

18'29"

Katie Miller, Kent Downs AONB Unit Planning Manager, and speaking on behalf of Natural England

22'33"

Katie Inglis, agent for Chapel Down / Defined Wine

25'41"

Cllr Pat Edwards proposes officer's recommendation,
seconded by Cllr Elizabeth Carr-Ellis (Labour, St Stephens)

27'00"

(Debate) Cllr Ian Stockley (Conservative, Beltinge)

27'40"

CCC Legal advisor

30'59"

Cllr Tom Mellish (Labour, Heron)

31'35"

Simon Thomas, Head of Planning, CCC

32'36"

Cllr Paul Prentice (Labour, Barton)

34'20"

Cllr Dan Smith (Liberal Democrats, Blean Forest)

34'57"

Planning officer Jessica Harrison (answering question on size of development)

36'40"

Cllr David Thomas (Conservative, Heron)

38'49"

Cllr Keith Bothwell (Green Party, Swale)

40'13"

Cllr Ian Stockley (Conservative, Beltinge)

42'11"

Planning officer Jessica Harrison on the indicative energy sustainability statement

42'58"

Cllr Elizabeth Carr-Ellis (Labour, St Stephens)

44'35"

Cllr Peter Old (Liberal Democrats, Chestfield)

45'36"

Cllr Robert Jones (Conservative, Herne and Broomfield)

46'52"

Cllr Dan Smith (Liberal Democrats, Blean Forest)

49'20"

Chair Cllr Pat Edwards (Labour, Barton) on a point about ancient woodland

50'00"

Cllr Dan Smith (Liberal Democrats, Blean Forest)

52'04"

Chair Cllr Pat Edwards (Labour, Barton) - wrapping up debate, followed by vote and result